Joomla! Website Training for IT and MSP Marketing Professionals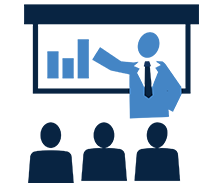 Joomla! Website Training for IT and MSP Marketing Professionals
Every week we provide free, live training for our partners for both JoomConnect and Joomla, We encourage you and your staff to join us, and bring questions!
view the schedule here.
Follow us on Facebook and Twitter to get additional weekly notifications and announcements.
We also have training videos, documentation, and guides in our support area for registered partners.
Check out our support area.
---
Additional Joomla Training Option
To supplement your Joomla! training we also recommend OS Training. With Open Source Training, you'll have access to online classes and support from the best teachers in the Joomla world.
Click the link below for further information and to sign up.